Excellent value for money
Super strong stone compound rings
Metal back plate on brackets for a more secure hidden fixing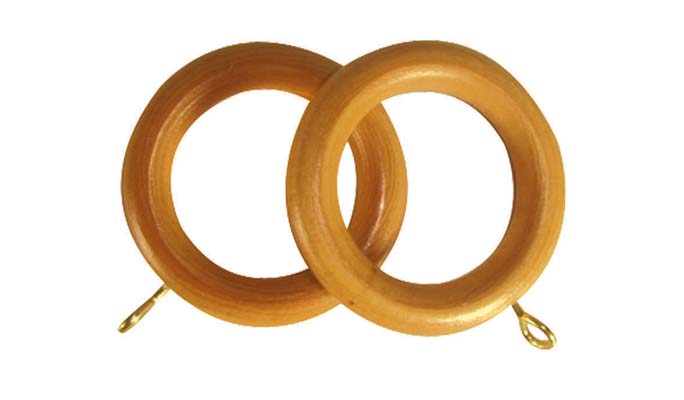 go straight to building your curtain pole and see how much it will cost!
Not sure what size pole will fit your window properly. Then simply checkout our sizing guide here

5 Stylish colourways to choose from 
28mm wood curtain pole brackets
These 28mm wood curtain poles come with these extendable brackets included in the pole price. This enables you to move the pole further out from the wall.
This helps your curtains to hang better over window sills and radiators under your window.

Minimum 52mm, Maximum 105mm
Go straight to building your curtain pole and see how much it will cost! Unsure how wide your pole needs to be. Then checkout the simple sizing guide here.
Check if your chosen pole has enough rings for your curtain style
The chart just below here shows you how many brackets and rings are supplied as standard on each pole width.

If you want more rings then just add them when you get a costing on the wood pole calculator lower down this page.
Size

Brackets

Wood Rings

120cm

2

12

150cm

2

16

180cm

2

18

240cm

3

24

300cm

400cm

3

3

30

40
Poles over 180cm come in 2 halves with a joining screw to connect them. Poles up to 180cm come with 2 brackets and over 180cm they come with 3 brackets. check out the pole size guides below if unsure what size is needed.
Sizing guide for choosing the right pole to fit your window
Click on images  below to expand
These finished pole width sizes are NOT written in stone. So if you need to alter them slightly, then don't worry about it. You may not have enough room on each side of your window. You may decide to order your pole a little wider to allow for hanging very thick heavy curtains. 
Most people make the mistake of not making their curtain pole wide enough to pull the curtains off the window enough. If your still unsure then please contact me here.
So now you know exactly what colour, size and extra options you want. All you need to do now is get a total price for your new 28mm metal curtain pole!, and that's really easy using our super simple curtain pole calculator just below. It can be delivered to your door within a few days.