About us
Here you will discover a little about us and what we do. We are a specialised maker of bay window curtain tracks, and made to measure curtains. Based in Eccles, Manchester in the north west. We have nearly 30 years experience in this business.
If you have a bay window and are not really sure where to start. Then send us a photo of your window with a brief idea of what you would like to achieve. We will get back to you quickly with a plan. There is no obligation and we will only respond to you enquiry. Then you can make your own mind up if you would like us to help you. Contact us.
Creating the perfect bay window curtain track for you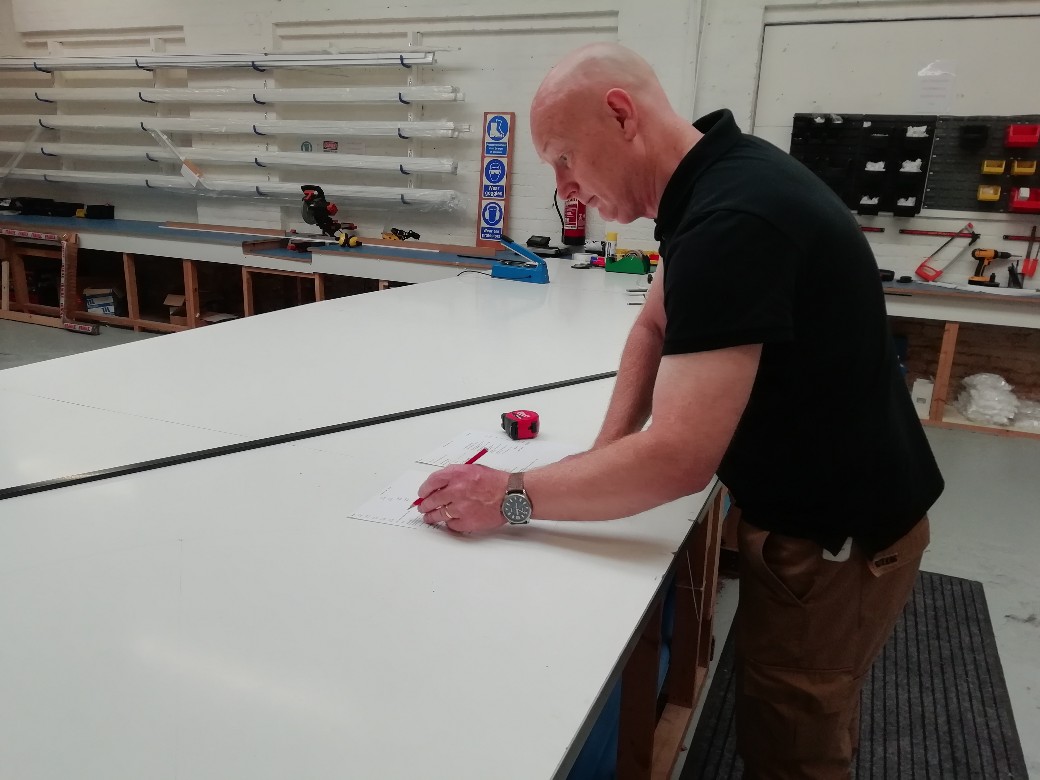 After you have sent us your sizes we then draw out your bay shape on the table. This allows us to make sure it looks like the photo of your bay window. You did send us a photo didn't you :-) a shot of the whole window is best.
If there is a discrepancy we will spot it at this early stage. We will then get in touch before we move on to the bending stage.
Here we have another photo showing how we can draw out even the largest bay windows. Our table is 1.7 metres wide by 5 metres long.
So no bay is too big and no bay has too many bends :-)
Our white metal curtain tracks can be made in one piece upto 6 metres in length. This means unlike store bought tracks you won't have a centre join to snag the curtain gliders. 
Here we have the track in the hydraulic bending machine. We then bend it to the exact angle we need. These tracks are bent with a 10cm radius. So what does that mean and why does it matter?
Well a 10cm radius gives a nice compact curve to your track. However, just as important the 10cm radius allows the curtains to glide smoothly around the bends. Any tighter and no matter how smooth runningthe track is. The curtains start to bunch up when trying to travel around the curve. so making opening and closing more difficult.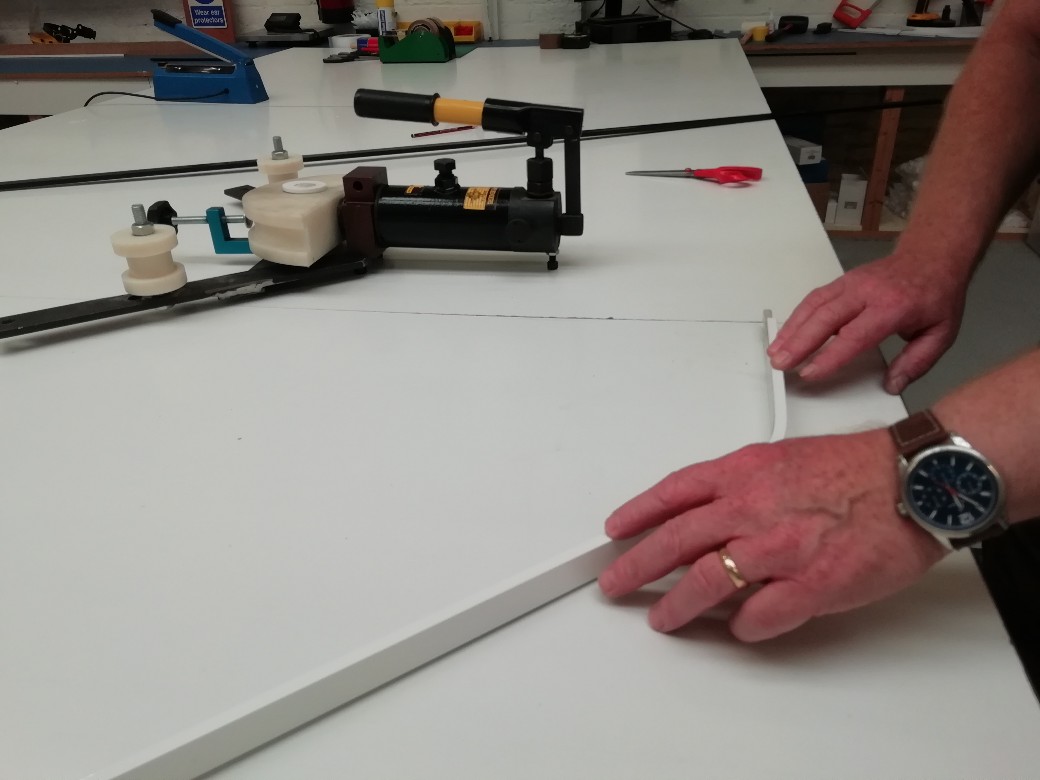 We then check the bent track against the teplate we drew on the table earlier. This makes sure the track fit spot on when it arrives with you.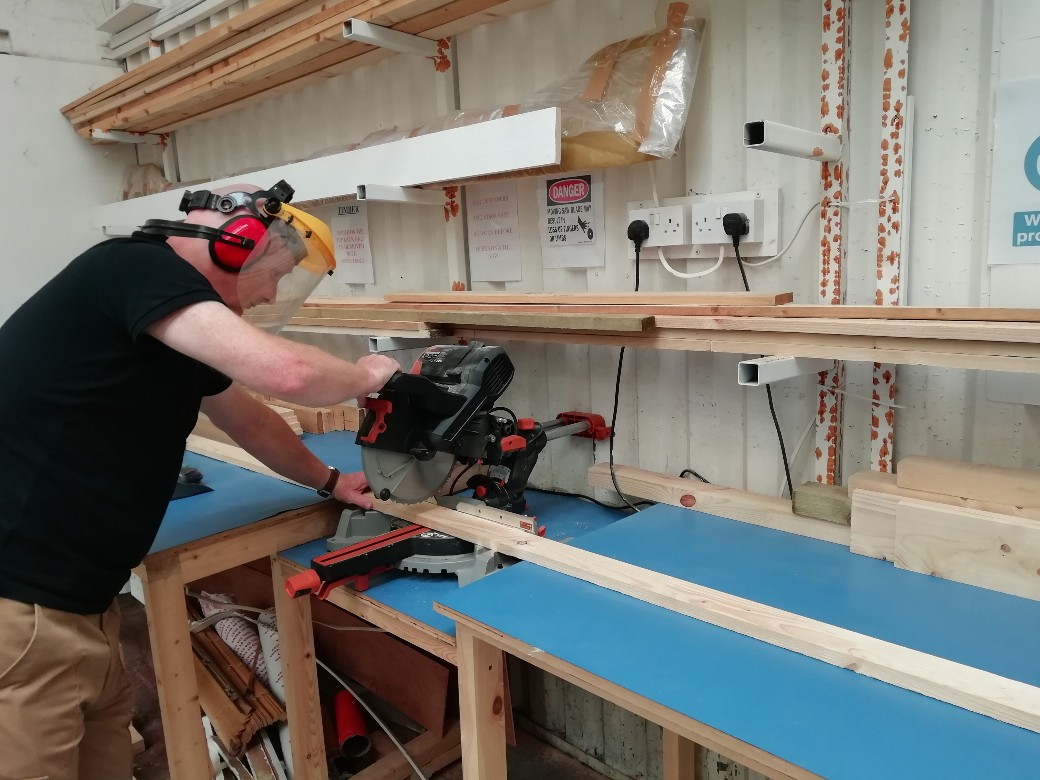 Here we cut the timber to build the frames to safely transport your finished bay tracks.