Bay Window Curtain Ideas

That work perfectly and look great!

Discover bay window curtain ideas that will work in real homes. Not just for show homes, like in the glossy home interior magazines.
Curtains that not only look great, but ones you can actually use daily.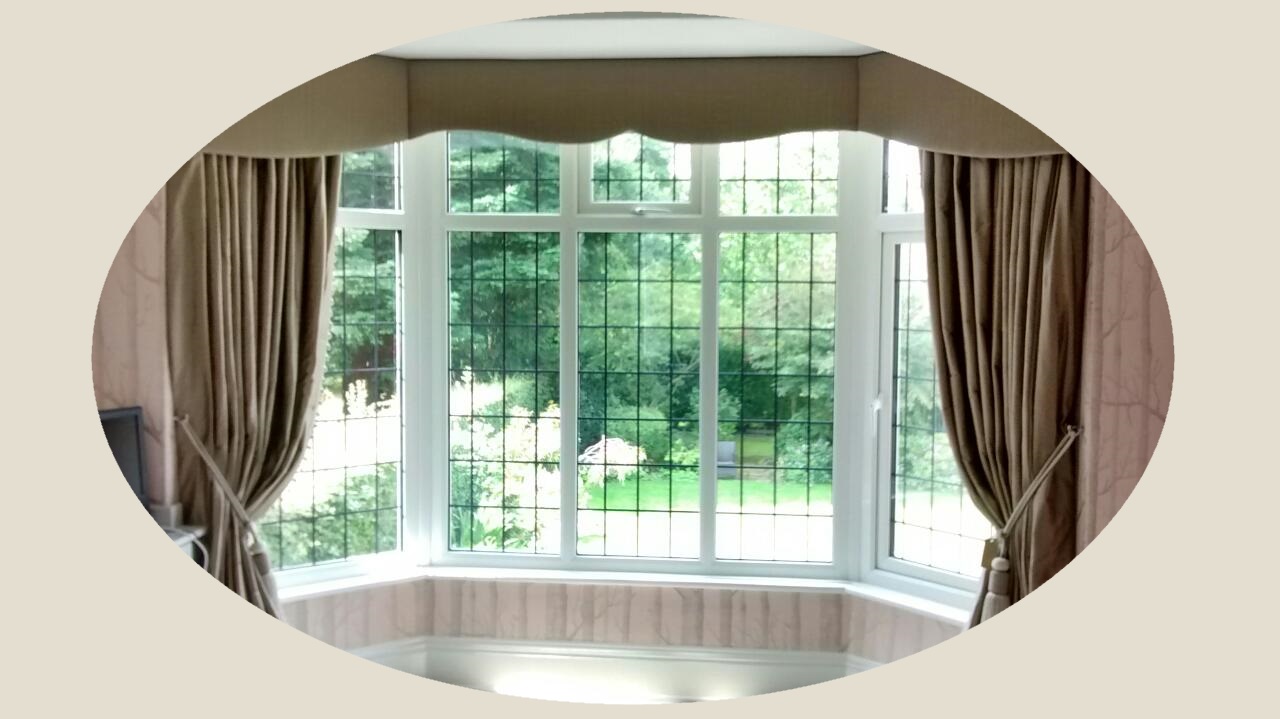 You have a few choices when it comes to bay window treatment ideas that work. I have put a few window treatment photos on this page for you to have a look at and see if these curtain ideas appeal to you.

Curtains And Pelmets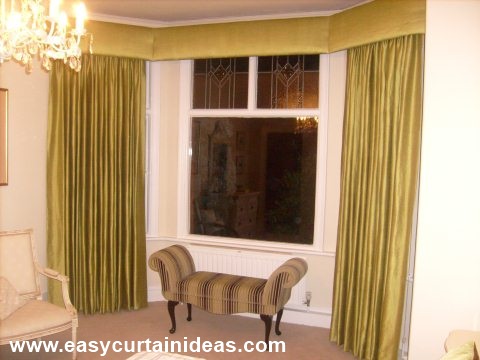 In the picture here you have a pair of lined curtains with an interlining fabric hanging from a bendable bay window curtain rail. The curtain track is fixed to the underside of a pelmet top board. This allows one pair of wide curtains to be used rather than separate curtains on each window. Next a padded pelmet is fitted to the front with velcro tape.
These curtains were ready to have curtain tie backs fitted to hold them back off the side windows due to them being so bulky. Discover more about curtain pelmets here.

Tracks that work great with bay window curtain ideas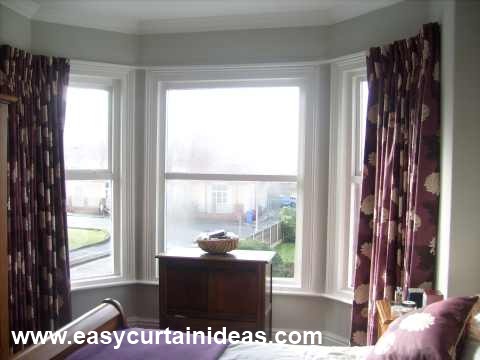 This image above shows a pair of lined curtains with a double pinch pleat heading made to fit this bay exactly. Again they are hanging from a bendable bay window curtain rail.
It's a simple and tidy way to hang curtains in a bay window. Not everyone likes to have window top treatments such as window pelmets or frilly valances.

Special Bay Window Curtain Rails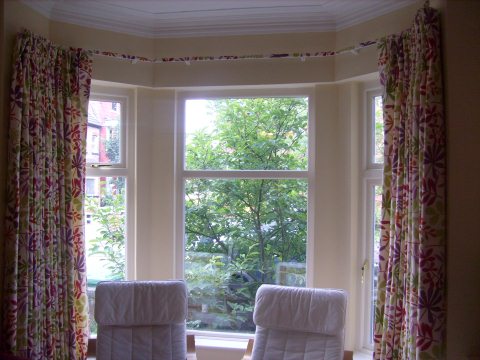 These bay window curtains just here shows a pair of lined and interlined double pinch pleat curtains. These are hanging from under a special bendable bay curtain track. This kind of curtain rail allows you to fix a curtain track cover to the front edge of the track.
The bay window curtain rail has a strip of velcro built in to the front. This allows a fabric strip with a velcro back to attach and cover the track. It just simply decorates the front and allows the curtains to hang under the track. Just like curtains hanging under a bay window curtain pole.

Roman Window Blinds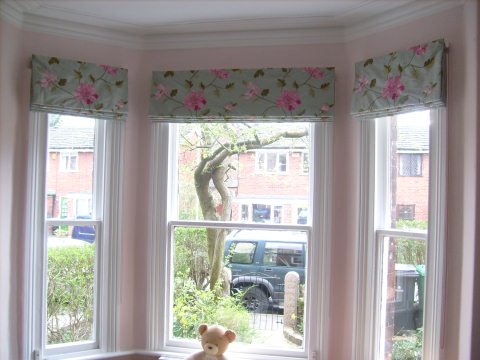 This image here shows us roman blinds fitted to the three windows in a bay. These blinds are fitted so that the complete window surround trim disappears behind the roman blinds when they are down.
You can have them made smaller then they would sit inside the window trim. Sort of creating a frame around the roman blinds.  Either way is ok,  just a matter just personal preference.
Discover more about roman blinds here.