Curtain fitting service
This curtain fitting service is provided within a twenty five mile radius of central Manchester. So covers most of Greater Manchester and Cheshire.  Also parts of Derbyshire, Yorkshire and Lancashire.  Simply enter your post code below to be double sure then press the search button.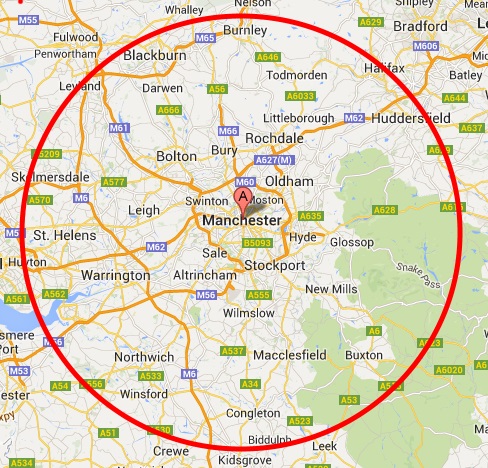 Enter post code to double check our curtain fitting area!
Important Notes!
Please be aware that we only offer our fitting service when supplying our own curtain hardware such as curtain tracks, metal curtain poles & roman blind tracks. We also offer a hand sewn curtain, pelmet and roman blind making service. We will however fit curtains and roman blinds you have had made elsewhere.
Links to curtain hardware pages
Another good idea before you get started is to check out the pages on how to measure for curtains. You will discover tips and advice on how to measure to get the perfect fit. This is one of the biggest areas for mistakes. 
Give us some basic details such as rough window sizes. Also whether you want us to fit curtains, Pelmets or roman blinds. Also what curtain hardware you need such as a metal or wooden curtain pole. Or a curtain track (corded or not). 
We can them give an estimate of how much we would charge. If the estimate is agreeable, then we can then firm up all the details before you place an order.