After almost 30 years in the made to measure curtain business. These curtain styles just below have accounted for more than 95% of our sales.
So in the spirit of keeping things easy and simple. We decided it makes sense to offer you reviews and advice on each these curtain headings. Click on any of the images below to discover more about each of these curtain headings.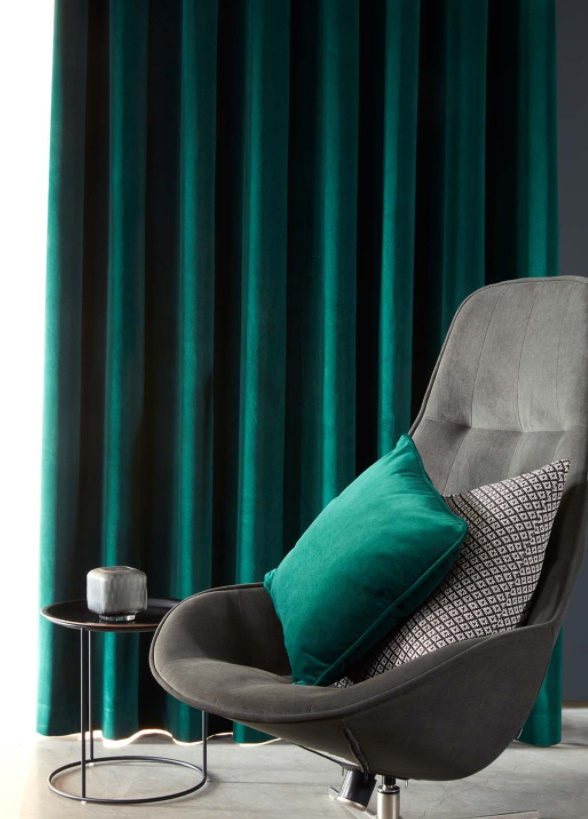 Sensation velvet blackout curtains
Choosing blackout curtains is a great option even if it is not in a bedroom. Using blackout curtains in your living room is another good idea. Now that most people have big screen TV's it can make a huge difference on a sunny day. Even if you only partially close the curtains to take the glare off the screen. Also, like I said earlier it just makes the curtains feel more substantial regardless of the fabric you choose.
With our made to measure curtains you can choose to have any of the fabrics to be made up with a blackout lining fabric. Or you can choose from our dedicated range of blackout fabrics. These special fabrics are made with a blackout backing on the fabric. So you don't need to add a blackout lining. 
Another great thing about these blackout curtain fabrics. Is that they come in widths from 280cm to 300cm. This meanswe can use them sideways (railroad).  So the sides of the fabric become the top and bottom of your curtain. This means we can make your curtains as wide as you want with no seams.
Another really great things is that it reduces the cost of making your curtains. Only one layer of fabric to be sewn. Also, no added cost for a separate curtain lining fabric. This can make a huge difference to the cost of your curtains on wide windows such as bay windows or patio/bifold doors.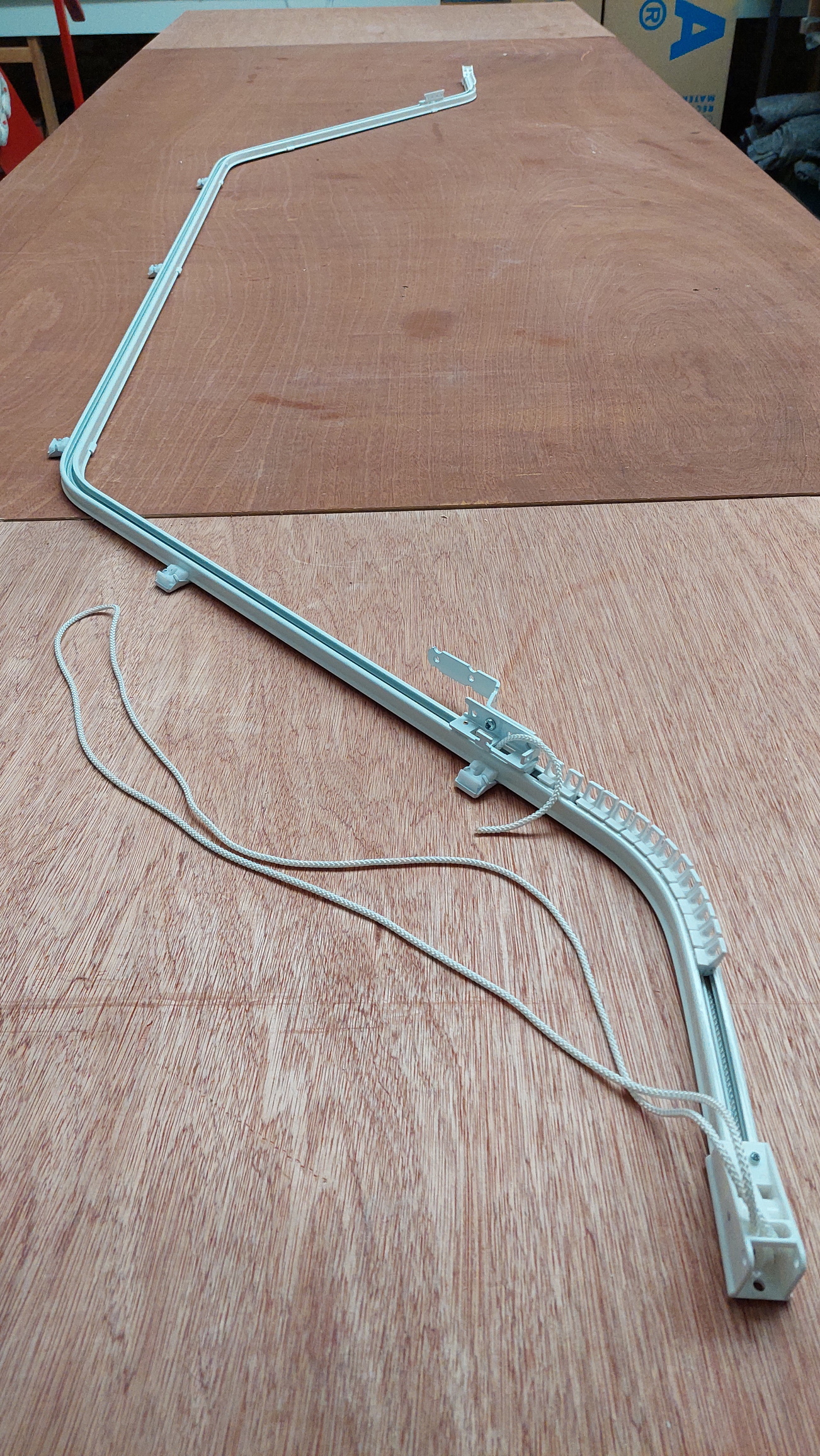 Curtain tracks and poles
Another really important decision you will need to make is the curtain hardware. Are you going to hang your new curtains from your existing tracks or poles?
It may pay to upgrade your hardware at the same time and buying new curtains. Especially if your tracks or poles have been up for many years. Or if you have a plastic track in place over your window.
We only sell quality metal tracks (hand draw or corded) and guarantee them for 10 years. It would be a shame to hang new curtains on badly performing tracks or poles. You will end up dragging your new curtains across your window. Rather than them gliding smoothly. This will take it toll on your new curtains over a year or two. 
So if the budget will stretch adding hardware now will mean your curtains lasting and looking good for many years to come. You can see what we have over on the curtain tracks and poles page here.