Choosing the right curtain tracks and poles is just as important as choosing the right curtains. Not only should they look good but you want them to perform well for many years to come.  That is why we offer a 10 year guarantee on all our curtain tracks and poles.
So does spending more money really mean better curtain hardware. Well just like curtain fabrics. More money does not automatically  mean a better product, even though it may look great.  Really what you want is to chose the right kind of track or pole to do the job properly.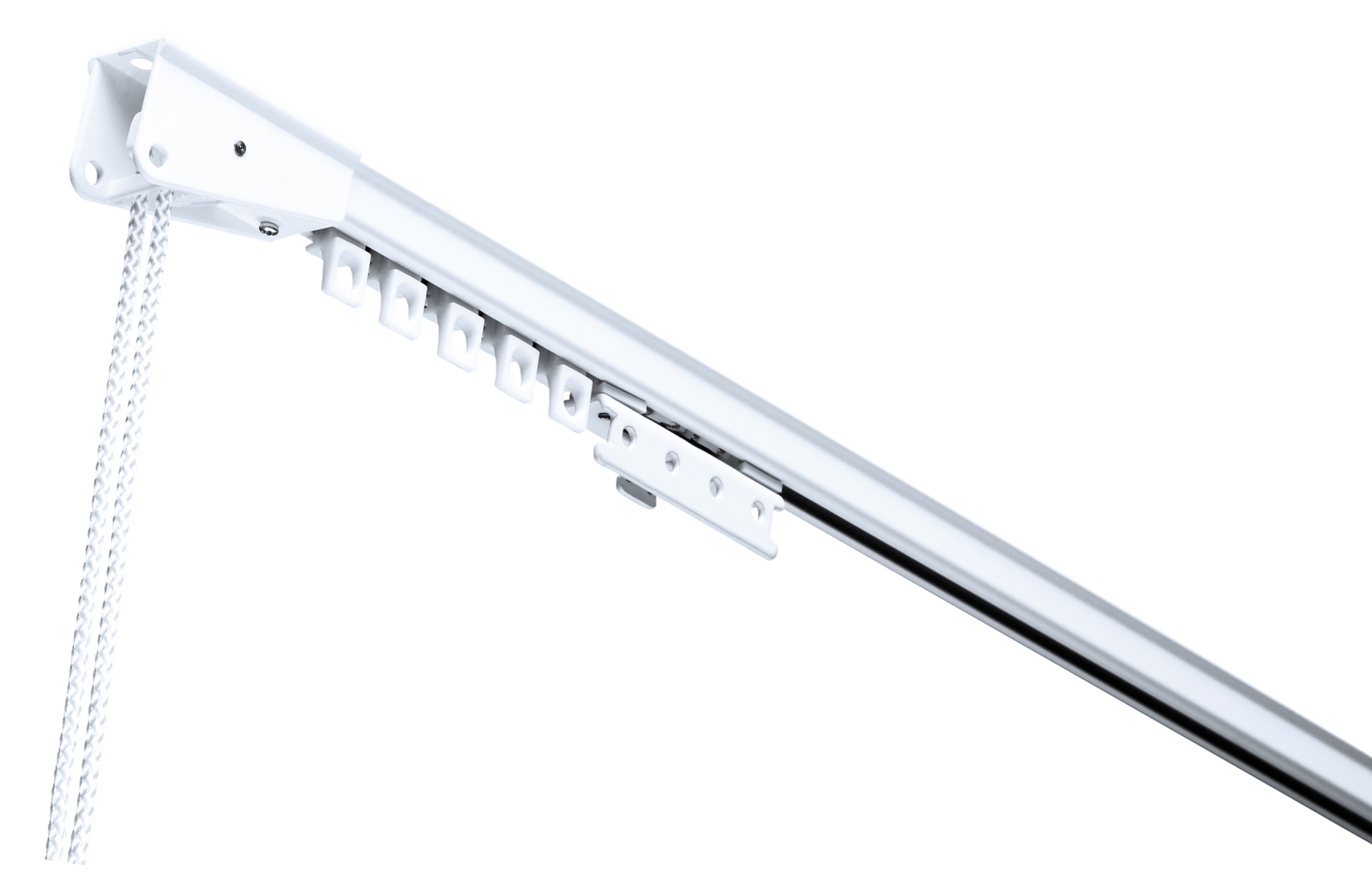 Corded curtain track
We don't sell plastic curtains tracks and for good reason. Yes they will cost less than the metal curtain tracks we supply. But they don't work anywhere near as well or last anywhere near as long.  So over the life time of the product the cost of metal curtain hardware works out cheaper. You also get the benefit of better looking curtain hardware. While also getting the superior smooth performance.
If you also factor in time fitting cheaper curtain tracks and poles (or worse paying someone). You will have to do this more often and have to attend to more maintenance issues. 
When it comes to maintenance there is none other than the occasional spray of silicone. Always handy having a can for this and many other jobs around the house.