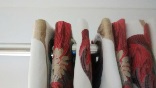 Another big factor you really need to have decided upon before you commit to your new track or pole is the curtain heading style.  This will determine hw your new curtains will hang and just as important how they will look.
Eyelet curtains will only hang from a curtain pole, and I recommend a metal one not wood. Wood poles don't run smoothly with eyelets. Wood is ok if you are only hanging non working curtains to dress your window.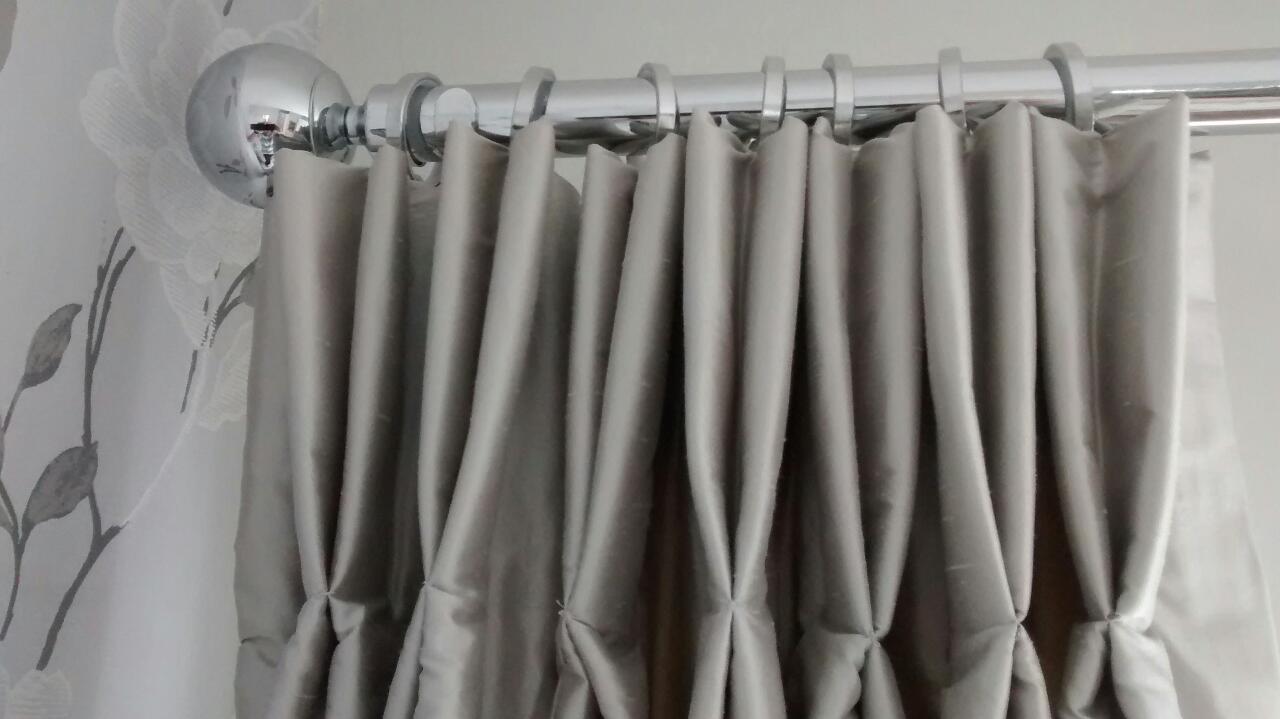 Pinch pleat headed curtains are better hung under a pole from the curtain rings. Some people like to have the curtain sitting higher up to cover the pole when closed.
Curtain poles are not really designed to work like this. Plus in my opinion the curtains just don't hang right.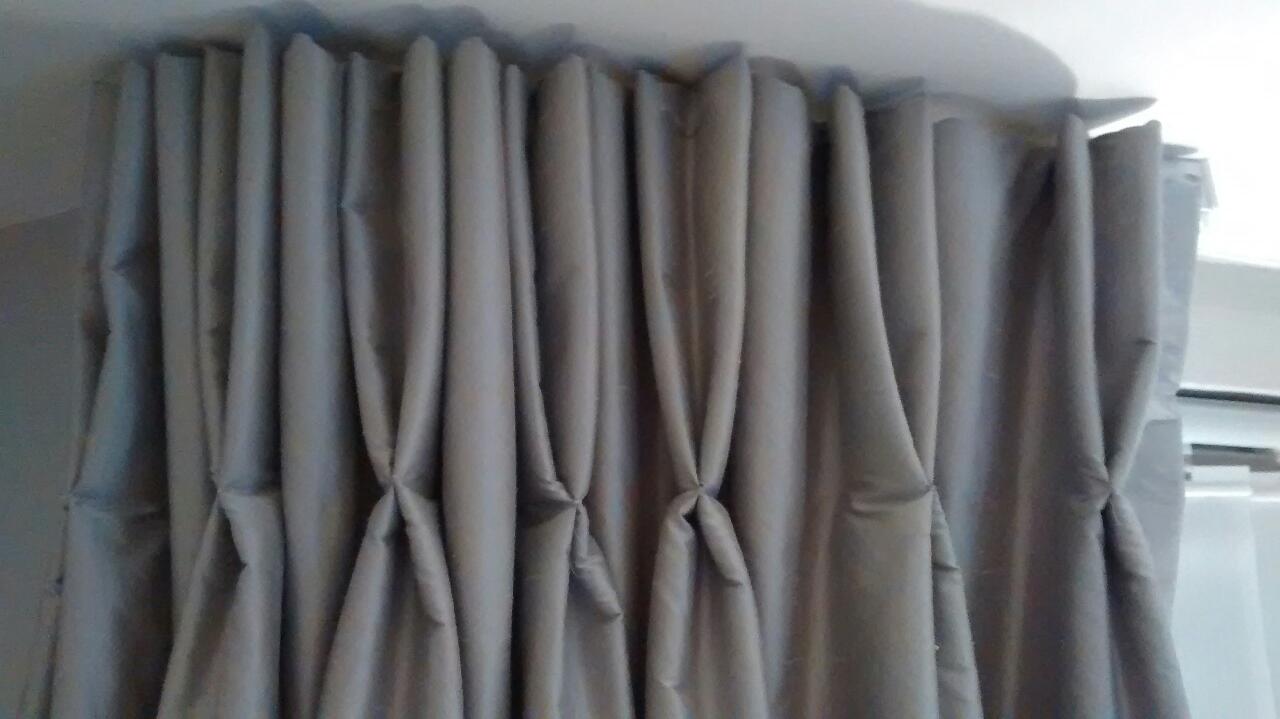 Pinch pleat curtain hung from a curtain track can be hung either in front of the track. so when closed the track disappears behind the curtain. Or hung under the track as you would with a curtain pole.
I personally think they look better when hung to cover the track.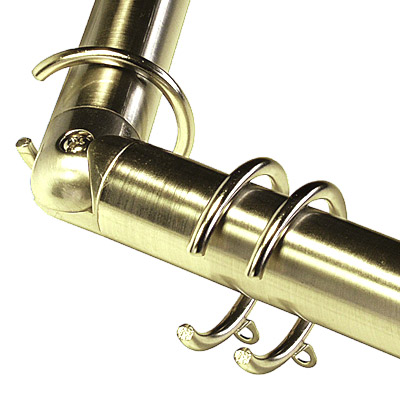 So what do I have to say about the right kind of window treatment hardware (tracks, poles) that work well in bays. 
In my opinion DON'T EVER, EVER fit a bay window curtain pole! That goes for the kit versions and the custom bent ones. You only have to look at the image here to see that these open rings and these bends don't work well together.
That may seem a bit harsh and surely they can't all be bad. Well some may look mildly attractive, but even these ones are a nightmare when it comes to opening and closing your curtains. I now simply refuse to sell them and definitely won't fit anymore.
The trouble is that the curtain rings catch on the so called passing brackets. the rings also snag as you try to pull your curtain round the bends. No matter how careful you are. you end up having to use both hands to carefully feed the curtain bit by bit round each bend.
So bay window curtain pole shopper you have been warned "buyer beware". 
If you have bought one and fitted it and you think they are great. Then please feel free to contradict me. Also any one who has one and thinks they are ***p, please feel free to drop me a line.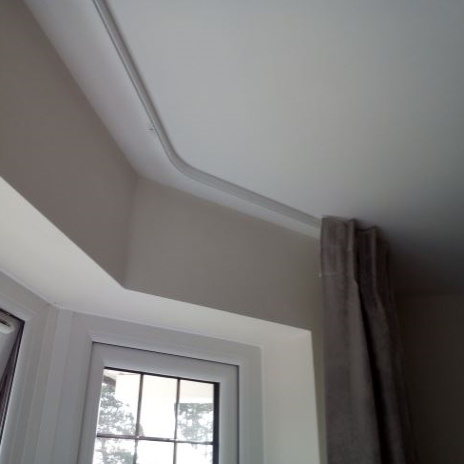 So what do I recommend you hang your new curtains from in a bay window. Well as it just so happens :-)
I happened to mentioned a little earlier I have some neat strong metal  curtain tracks. These can be bent by us to fit almost any bay window shape. They are especially good when fitting to the ceiling within your bay.
The tracks fit flush with the ceiling unlike most other competitors tracks (see image here). So look much neater and stylish.
Take a look at our custom made bay tracks here.