Which curtains and
window treatments to choose ?

Where do you start when looking for new curtains and window treatments. It can seem so overwhelming when you start investigating what's on offer.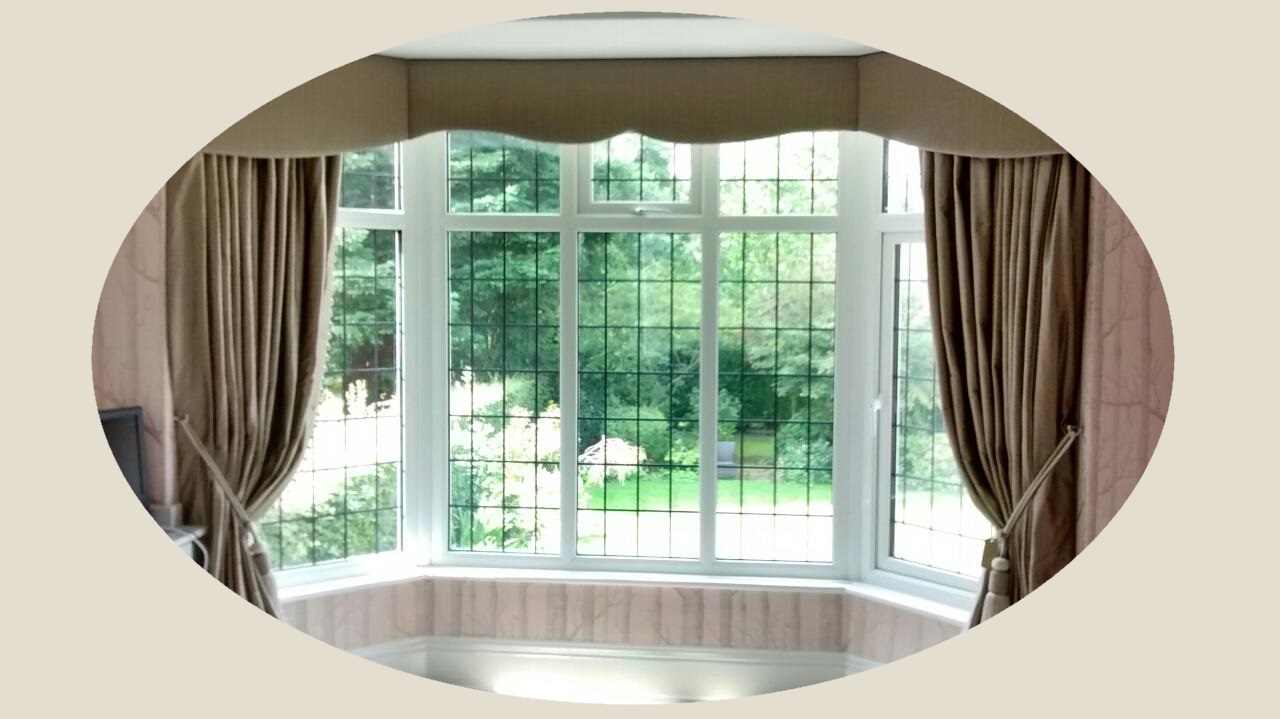 A good place to start if you are looking for some inspiration is "right here on the internet". Just do an image search to get some ideas of what you like,.. and just as important what you don't.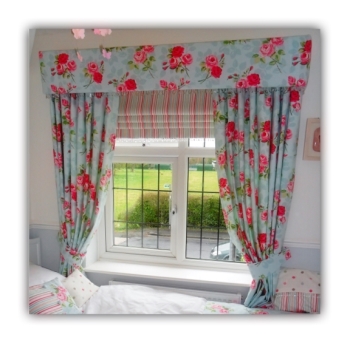 To keep things as simple as possible you can boil it all down to 4 basic rules  for choosing curtains and window treatments.

Once you have decided which of these 4 curtain and window treatment options you prefer for your window. You can then "drill down into the details".

Lined curtains Why Bother?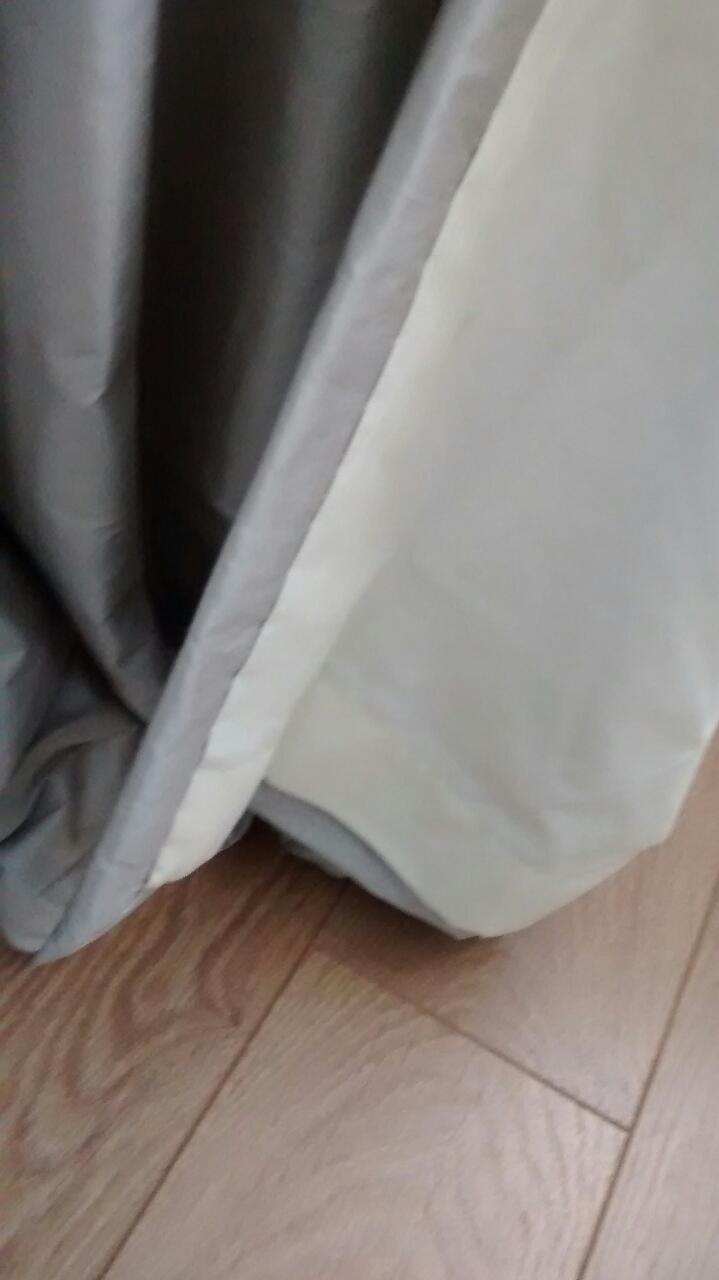 One of the biggest if not the biggest decisions you need to make. Even though most people just go with what's offered. Is what kind of curtain lining fabric/s do you want???
You have 4 options.
1.  Standard lined curtains which is usually cotton. This is a good quality lining especially when compared to most polycotton linings in ready made curtains. This helps protect from the suns harmful rays. giving your curtains a much longer life. Also lined curtains just hang so much better.
2. Blackout lined curtains not only protect your curtains from the sun. But also give you room darkening curtains. Really great for bedroom curtains, kids bedroom curtains and baby room curtains. Take a look at these pictures below to see what a HUGE difference blackout curtains can make.

Before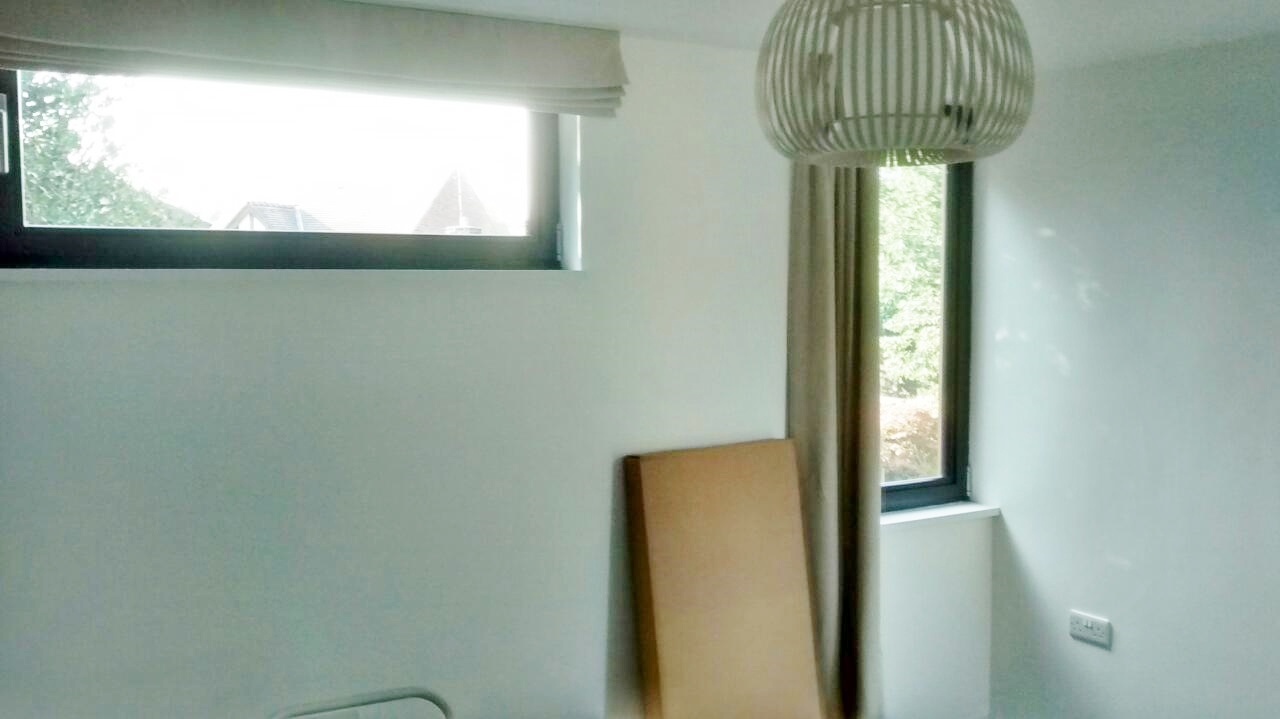 After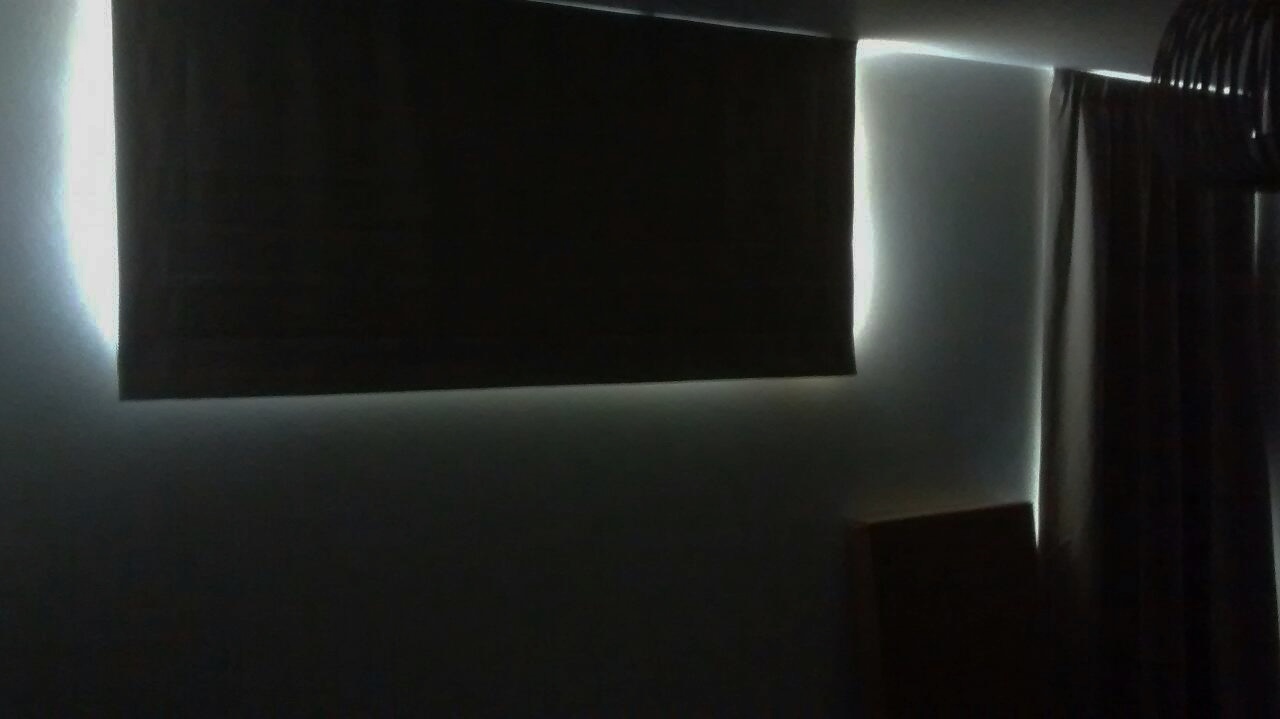 3. Interlined curtains with standard lining. Interlining is like a thin blanket that hangs between your curtain fabric and the curtain lining fabric. We use this for several reasons.
Firstly it gives thinner curtain fabrics such as silk more body. The finished curtains just look so much better for having it. Without it silk curtains can look and behave very flimsy. A lot of people use it on all kinds of curtains simply because it makes them look more luxurious just like these here. I think you will agree :-)
Secondly they also create insulated curtains that work to block drafts and keep warm air in the room when closed over your windows.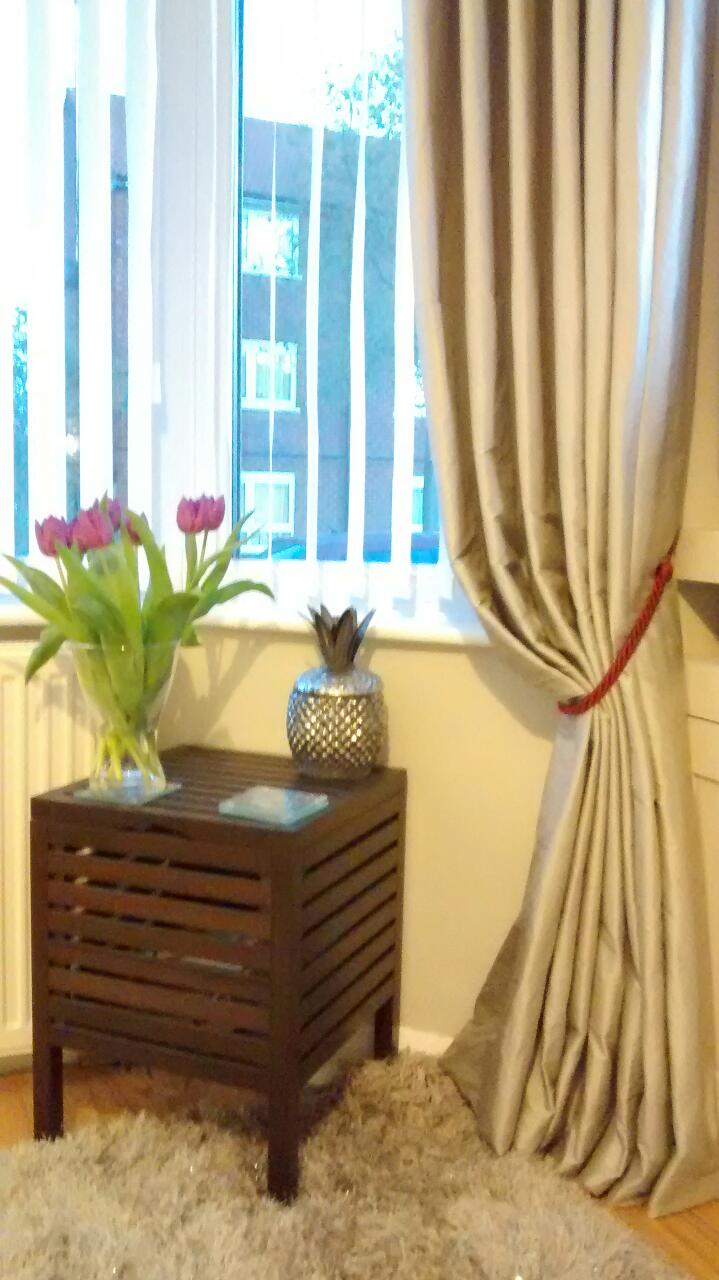 4. Interlined curtains with blackout lining. This for when you need "all of the above" but also maximum light blocking qualities. There are some people that have curtains made this way for all their rooms. Not just for bedrooms, but for living room curtains and home cinema rooms. These rooms especially to keep the glare from the TV screens. Also to give the room the dark cinema experience.

Curtain Design Ideas?
Next is choosing which curtain heading do you want. Here are the 4 most popular options most online curtain retailers will offer you.

Now if you are going to hang your curtains from a curtain pole rather than a curtain track. Then any of these curtain
styles will work just fine.

However if you are going to hang your curtains from a curtain track rather than a curtain pole. Then all of these curtain styles will work except for eyelet curtains. This curtain design can only hang from a pole.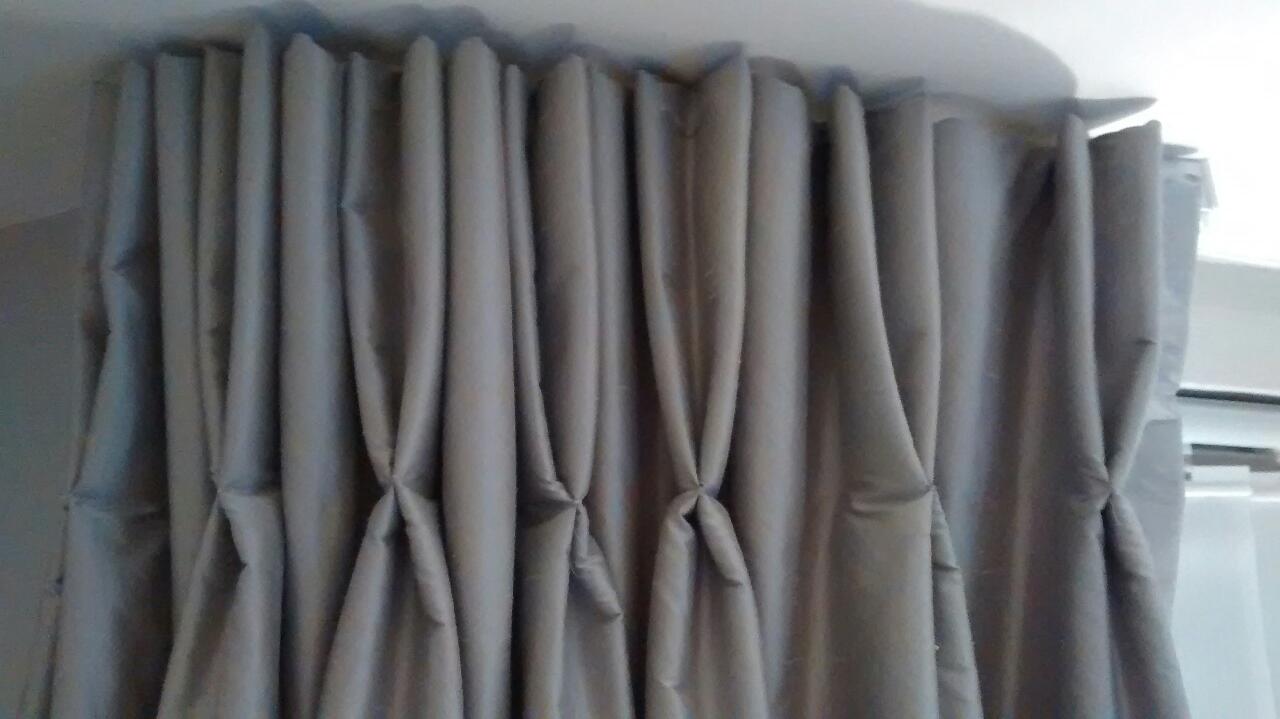 When it comes to pinch pleat curtains hung from a curtain track. The flat spaces between the pleats can't fold backwards because they sit in front  of the track.
So they fold forward as you can see here.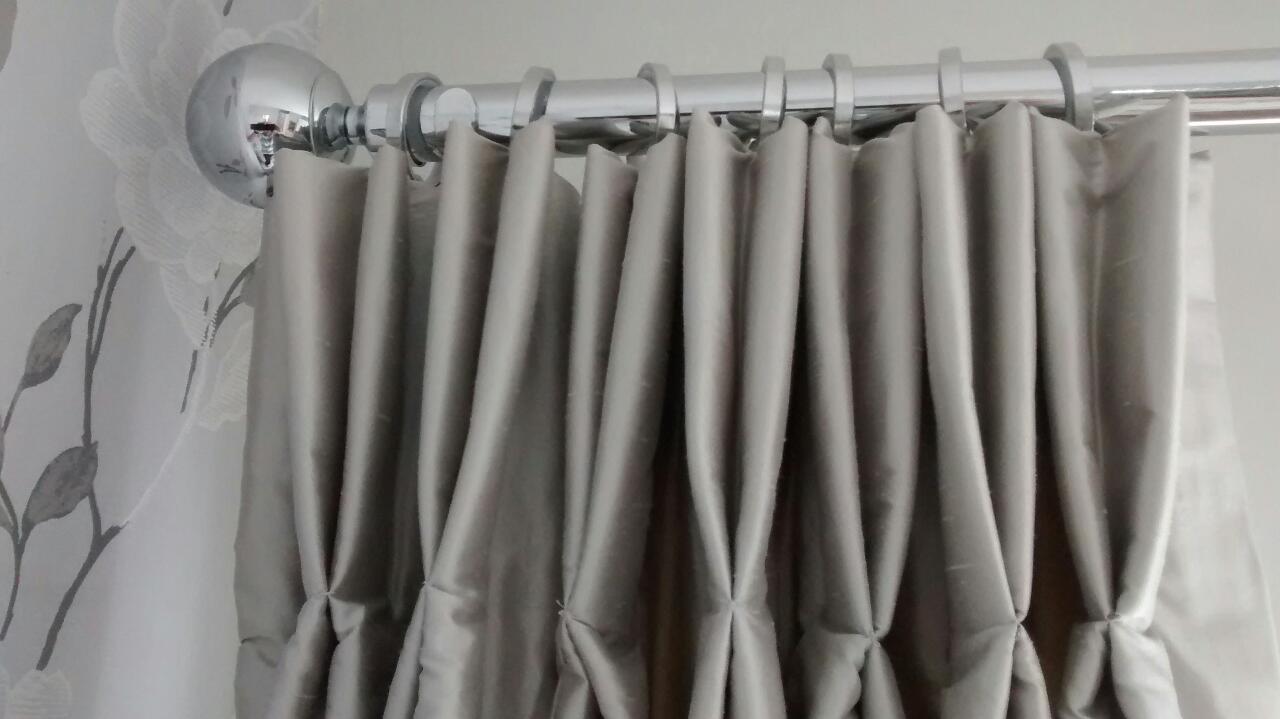 When it comes to pinch pleat curtains like these double pleat curtains here. When you hang them under a pole as here you fold the flat spaces between the pleats backwards. So the pleats all stack together to the front.

Finally when it comes to the 3 inch and 6 inch pencil pleat heading. They both work equally well on either a pole or
a track.
Curtains and window treatments with
top treatments, why bother again?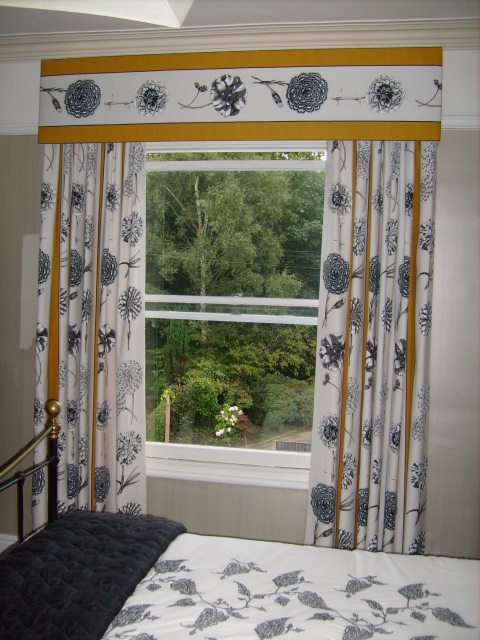 Another option you can choose is a window top treatment such as a pelmet or a valance. Firstly the pelmet  option is an upholstered padded window treatment, as in the image here,

This can have a straight bottom edge, or you can choose from several shaped finishes. They really can make a window look really special.

They can also work really well when added to the top over blackout curtains. As the pelmet top board blocks most light from the top of the window treatment.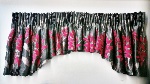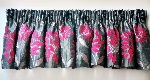 The other top treatment option would be a gathered window valance. Either with a straight bottom edge, or shaped as in the image here. This is more of a traditional way to finish your window treatments.

With either of these options you would not use a curtain pole, but rather use a curtain track. The valance would be hung from either a top board using "velcro friendly pleating tape". Or from a "valance rail" that sits in front of the curtain track on longer brackets .


Just to sum up the major benefits again of choosing the lined option with curtains and window treatments.

Curtains hang better when lined.
The lining helps to protect your curtains from the sun.
Lined curtains look and feel more substantial.
The option of using an interlining fabric to add a touch of luxury. Especially when using light fabrics such as silk. 
I strongly advise you to use an interining when making curtains from silk fabric, or other light weight fabrics. (However at a minimum I recommend you use a blackout lining fabric.)

hand sewn curtains ?

Some curtain makers will offer you an option of hand sewn curtains and window treatments. Usually at a higher cost as it is a lot more time consuming. These will have hand sewn bottom hems and side seams. This can make your curtains hang better than machine sewing. Some curtain fabrics just won't sew correctly any other way.

Are curtain weights really necessary ? 

Curtain weights sewn in to the curtain hems are a sign of a well made curtains and window treatments. One in each corner and if your curtains are made with extra widths of fabric. Then a weight is added in the hem at the bottom of each seam.  The lighter your curtain fabric more more its important to have weights in the hem.
The only time I say don't bother with weights is if you are having over long curtains. That is curtains that drape on to the floor ("breaking" or "pooling"). In this case the weights serve no purpose.
Made to Measure Roman Blinds!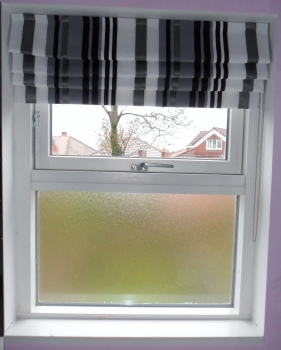 This image shows a staggered (cascadding) style roman blind. The pleats get deeper the lower down the blind they are.

Why roman blinds on a curtain website ?
That's because roman blinds are blinds made from curtain fabrics. They are completely flat when down over the window. When pulled up they create pleats as they rise up.
They are controlled by means of a side winder chain. This operates exactly the same as a regular roller blind. They can be lined in all the same ways curtains can be.

When it comes to where to fit your roman blind. You have a choice of either, set in the recess close to the window frame. This gives a really neat look. This is usually where you would fit if having curtains hanging over your window.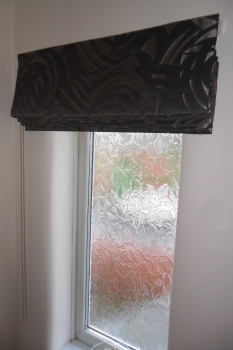 The other fitting option would be outside the window recess hanging from above the window. This option would be best if you are not hanging curtains also.

The other reason you would fit outside the recess is when using a blackout lined roman blind. By making the blind several inches wider and longer than the window. You would get better light blocking, especially useful for nursery window treatments.
This image on the right shows a regular pleating roman blind. All the pleats are the same depth.