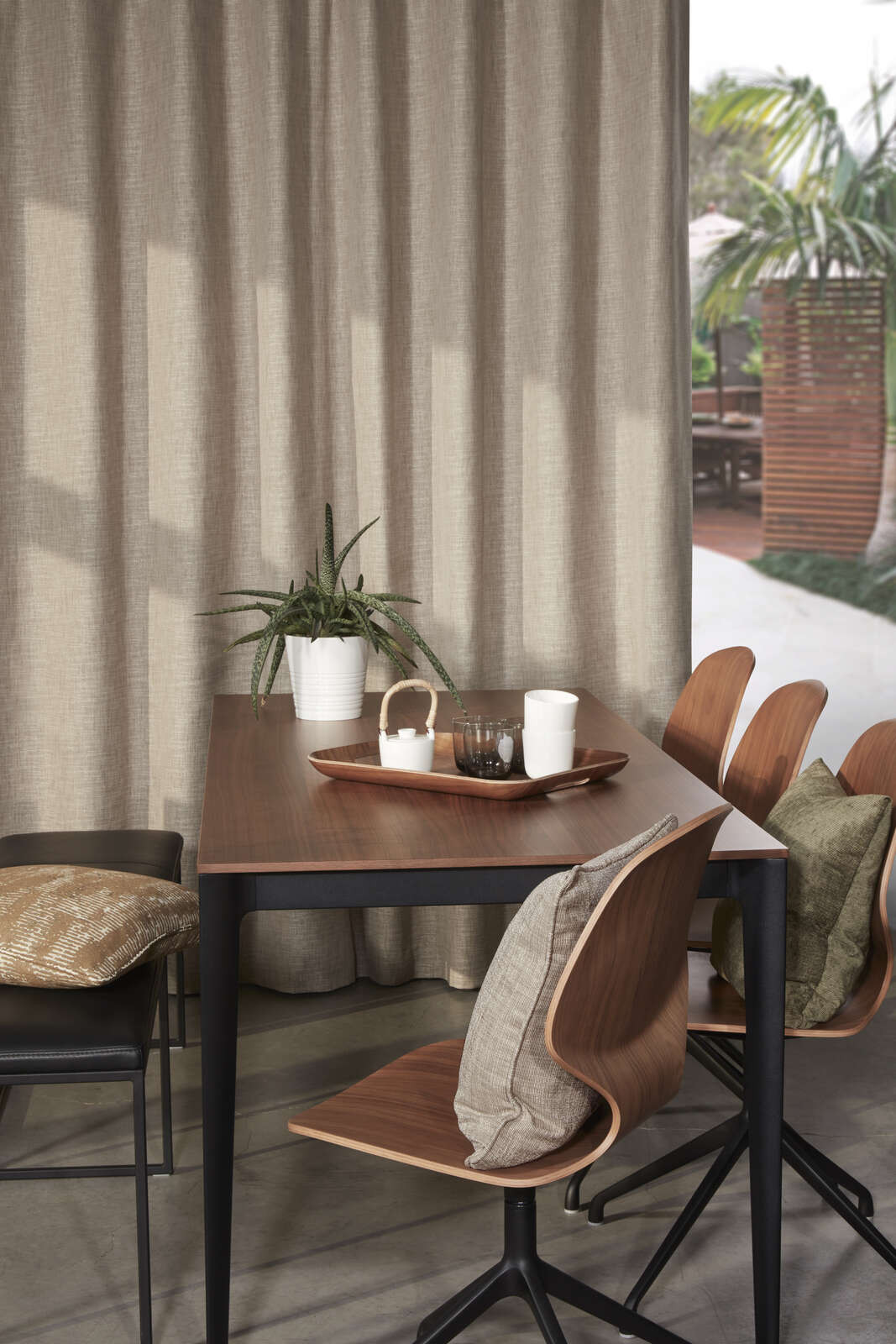 A textured woven fabric, it's slub profile threads weave alongside flat threads conjuring up gnarled knots and textured ruggedness. Wood effects have hugely influenced textures and fabric effects over the last few seasons and EQUILIBRIUM is no exception.
It is a versatile fabric for curtains as well as pelmets and cushions. There is a practical mix of 24 colours with more than half the range on the neutral side from zinc to jet and ivory to peppercorn.
You can have this made up with either a cotton sateen or blackout lining fabric.
You can also choose from 4 different heading styles:
3-inch pencil pleat gathered heading


6-inch pencil pleat gathered heading
Wave style curtain heading
Double pleat stiff buckram heading.
Choose a colour below and enter your sizes in the calculator at the bottom of this page to get an instant price. 

Fabric Gallery

Click on any colour below to see a larger detailed image.