Pinch Pleat Curtains

That Fit Just Right & Look great

Looking for that perfect pair of pinch pleat curtains ? This curtain style is a very popular choice with made to measure curtains and for good reason. Curtains just look great when made in this style. They also hang so much more neatly that other curtain styles such as pencil pleat,  and especially tab top.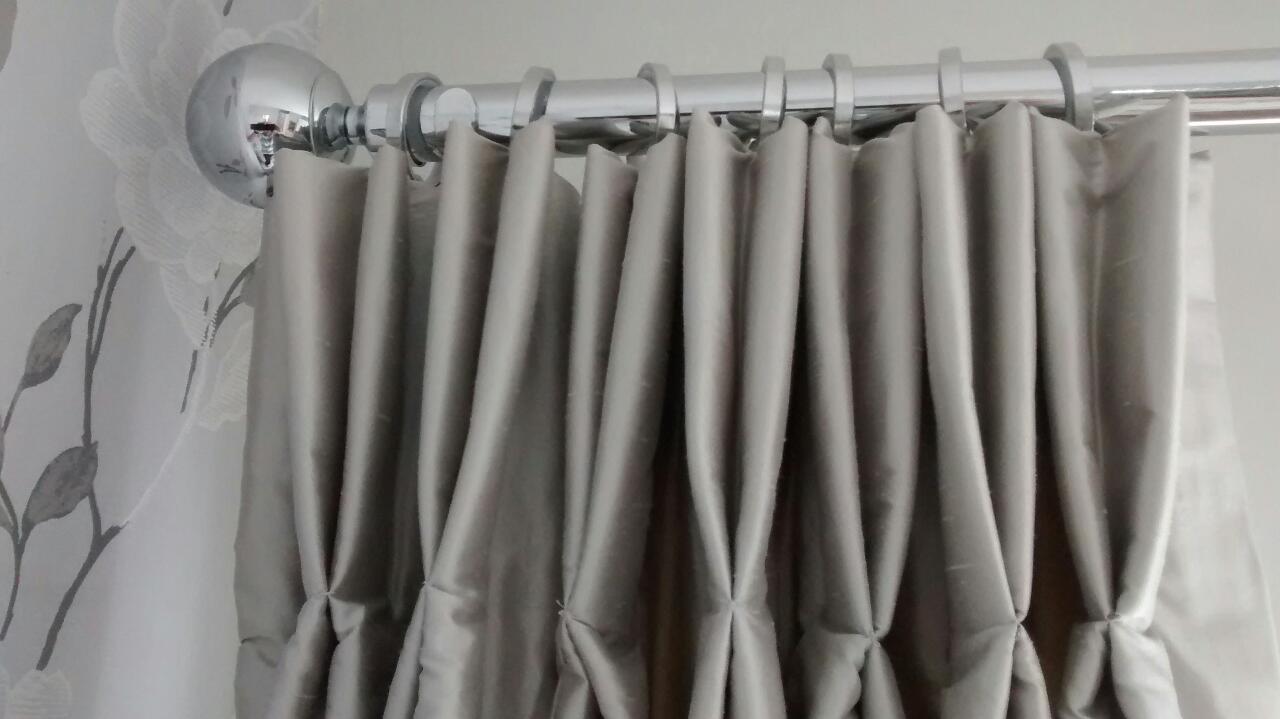 Ready made curtains are not really an option with this kind of curtain style. Very few are made with this  way. If you do find any they almost certainly won't be in the right kind of fabric, or in the sizes you need.

Deep pinch pleat curtains
Another option available in this curtain style is the depth of the buckram used to create the pinch pleats. The regular depth is 5 inches (12.5cm) deep. But for very long curtains you can increase the pleat depth to 8 inches (40cm). This keeps the heading more in proportion to the length of the curtains.
So what is your best option if you want to have this curtain style hanging at your windows.
The perfect pair of pinch pleat curtains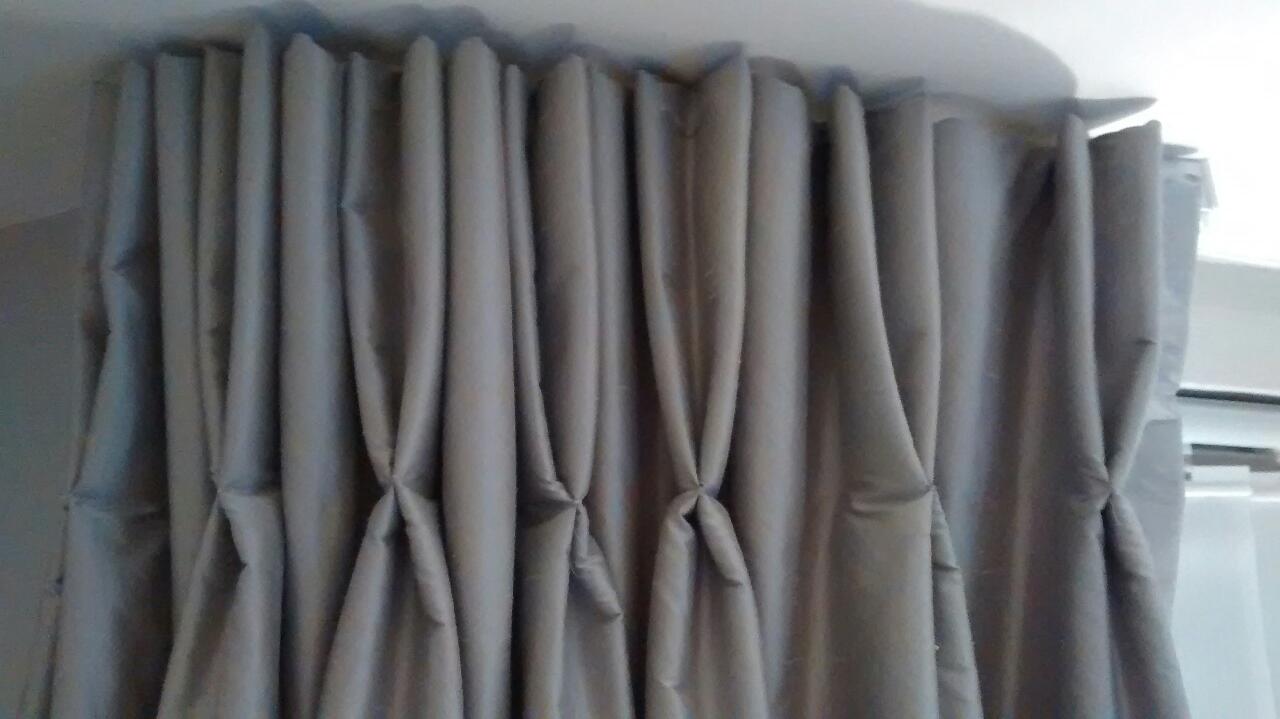 Double pleat curtains hanging from a track
Don't made to measure curtains cost a lot?

The only sure fire way of getting everything you want in your new curtains is to have them made. That is to order a pair of made to measure curtains.
Will they cost a lot more than ready made curtains ?
The answer is YES and NO ???
What I mean is in general they will cost more when you first buy them. However some quality ready mades can cost a fair old price.
You generally pay more for made to measure... but you will also get a lot more for your money as well. such as...
1,000's of fabrics to choose from
Choice of various kinds of curtain linings
Choice of curtain header styles
Exactly the right size to fit your windows
pleated curtains breaking a little on to the floor
In most cases you will find that your new custom made curtains will cost a lot more than regular ready made curtains. However that does not reflect the true cost of buying and owning good quality made to order curtains.

To arrive at the true cost you need to break it down over the life time of your new curtains. Most quality curtains will still look great in 10 years time.

So if you divide the purchase price by a minimum of 10 years. The real cost of owning quality made to measure curtains is really very low. This applies to buying any quality item for your home.

The reason they last so long and look so good is because they are made to a much higher standard. Also they are made with good quality curtain linings. This gives them greater protection from the sun. They also just look and hang better when lined.