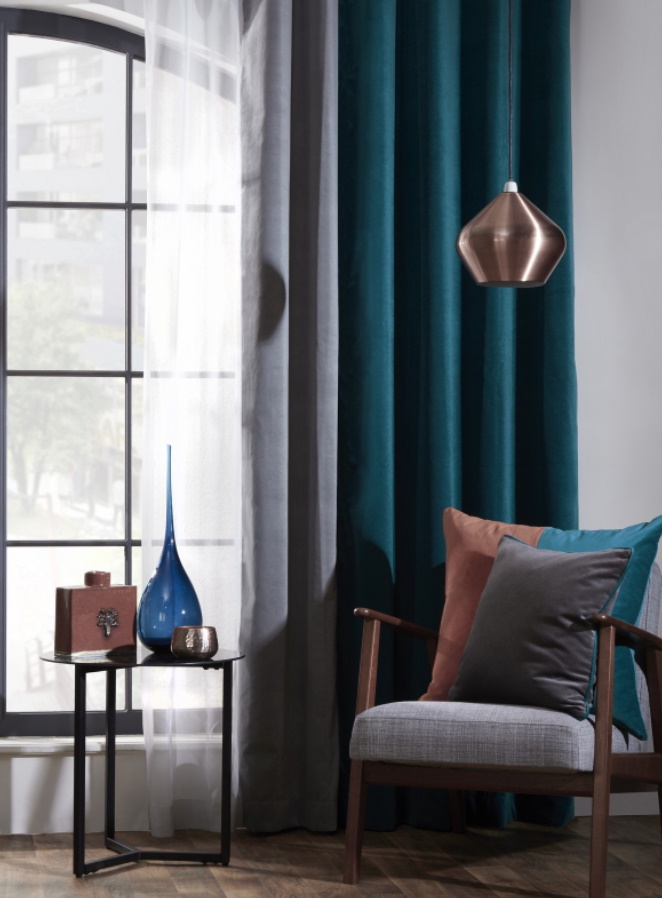 Velvet by nature, is considered a natural blackout fabric; the thick pile makes it a very effective light blocking fabric whilst dampening external noise. Our REGENCY curtain velvet also has natural thermal qualities keeping a room cool from the glare of the sun or reducing heat loss which also provides energy efficiency. This flame retardant curtain velvet is available in narrow width in 22 colours, adding a touch of elegance and luxury to any interior scheme.
It will reduce noise levels by soaking up sound. It will also help with temperature control. Especially if used with blackout/thermal linings.
You can have this made up with either a cotton sateen or blackout lining fabric.
You can also choose from 4 different heading styles:
3-inch pencil pleat gathered heading


6-inch pencil pleat gathered heading
Wave style curtain heading
Double pleat stiff buckram heading.
Choose a colour below and enter your sizes in the calculator at the bottom of this page to get an instant price. 
Fabric Gallery
Click on any fabric image below to see a larger detailed image.