***** Closed for holidays *****
Any orders placed using the form below will  NOT  be completed and delivered until sometime during the first week in October.  You are free to place an order on this understanding. 
We will review all orders before making up. If there are any queries we will contact you before we start.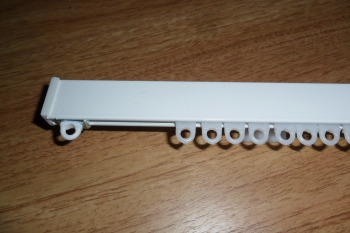 Want to know more about these tracks. Then take a look at ceiling curtain track here before you buy.

Have A Bay Window ?
If have a bay window and need a track bent to fit the shape exactly. Then take a look here at the bay window curtain tracks page.