Bay Window Curtains That Fit
Everyone seems to struggle on what to do with a bay window. I must admit that I have seen some dreadful DIY efforts (also a few professional ones as well) at dressing a bay window. 
Most people have no idea where to start with buying a decent bay window curtain track. Or having bought one how to go about bending it to shape. Then finally how to fit it properly. Take a look at the bay window styles page here to understand better what shape bay you really have.
I can help with all these bay track problems and give you a great looking track that will work perfectly for many tears to come. Discover how you can solve this problem here on the custom made bay track page.
When it comes to bay curtains, the biggest problem is that most ready made curtains are not wide enough to fit properly. I have lost count at the number of times I have seen people put 2 pairs of ready made curtains on bay windows to get the width they need.  Even then the length is wrong.
Bay windows are such a great feature to any home and in my opinion deserve to be treated better than being "bodged".

Click here to discover more about bay window curtains
---
Perfect Bay Window Curtain Rails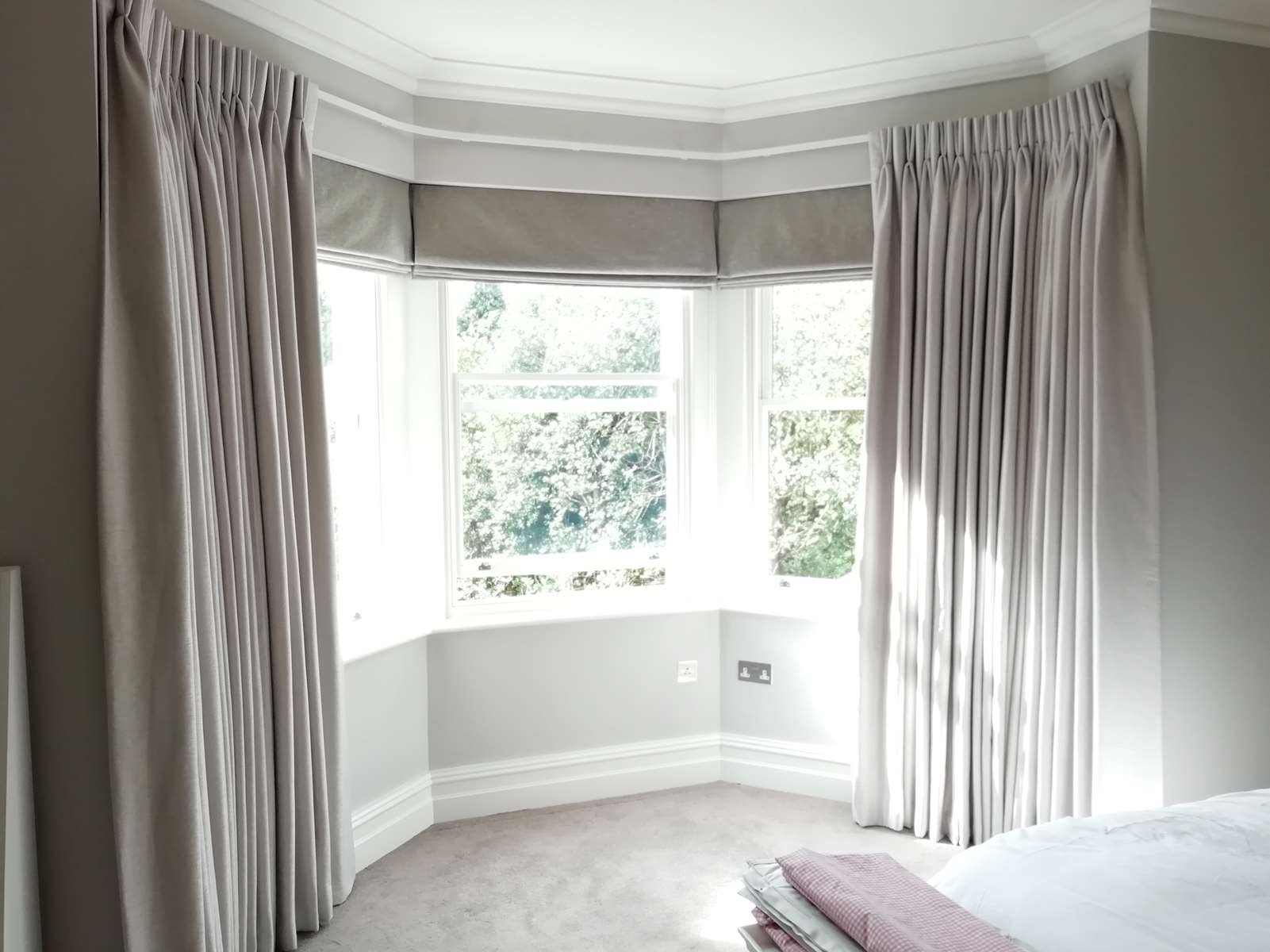 Another problem is the kind of flexible curtain tracks people buy and fit to these kind of windows. There are some truly horrible products out there. Often you don't realise how bad they are until you get them home and try to fit them.
Now don't get me started on the supposedly fashionable bay window curtain poles. I don't think I have ever seen a more user unfriendly product than these. Very difficult to fit well and very difficult to open and close your curtains without major trauma. I have lost  count of the people who have asked me "while you're here can you just have a look at". 
Getting a well fitted working bay window treatments does not have to be a big problem. With some planning and a realistic budget you can create a bay window you can be proud of here at "easy curtains".
Click here to discover more about bay window curtain rails