Curtain track in shallow bay window
by Hilary
(Solihull, West Midlands)

diagram of bay window
Is there a ceiling fix bay window track that will allow for the 5cm clearance required by my tilt and turn windows?

I am worried that if I fit a track inside my bay window I will not be able to open my tilt and turn windows. I would also like to be able to take the track out to the side of the window recess and along a short bit of wall. I have drawn a diagram where the track is shown by a yellow highlight.



Hi Hilary

These inward tilting windows can be a bit of a night mare when it comes to window treatments. However having had a look at your shallow bay window. I would think it is possible to fit a track that will work properly.

From what I see I would recommend your new curtain track follows the leading edge of your window sill. So you would need to have curtains longer than the sill level.

The track would be ceiling fixed within the bay. Then wall fixed on each return out of the bay. I have redone one of your photos showing the line where the new track would fit.

If you notice in the image below the return part of the track has to continue straight across the bay for a short distance before curving into the bay. This should allow enough clearance past the window when tilted.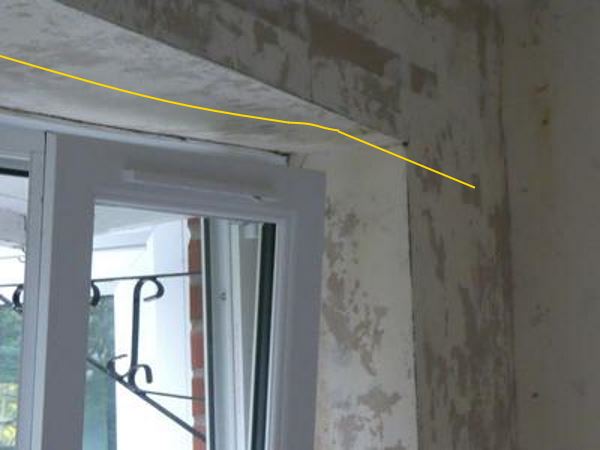 So as long as the window sill projects out further than the tilting window. Then you should have a good working shallow bay curtain track.

I have put a diagram of how I believe your track should follow your bay window shape. Also showing where the fixing brackets are located.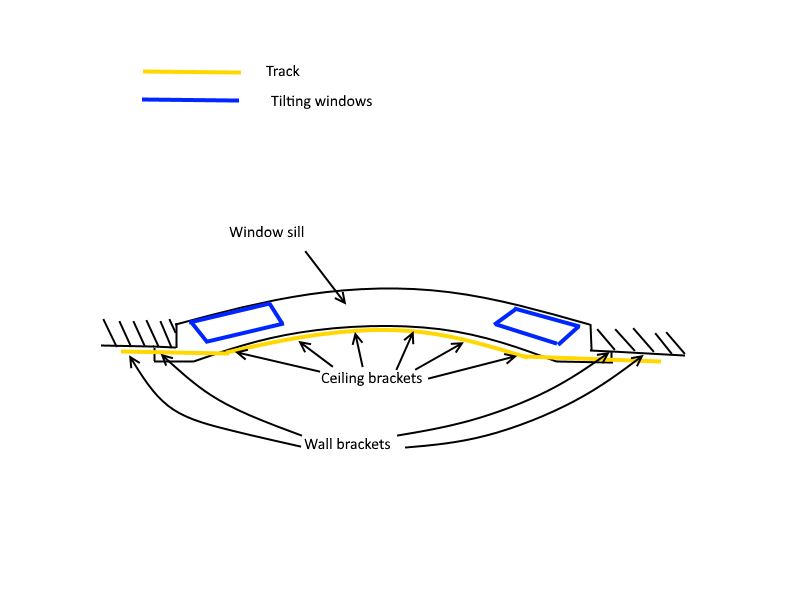 I hope this gives you a better idea of what needs to be done. If you have anymore questions. Then please feel free to ask.

If you decide you want to order a custom made track to fit this window. Then please let me know and I will create a measuring template and add it to the bay window curtain tracks page.



All the best

Lee