Advice on a pelmet
by Charmaine Ramage
(Manchester )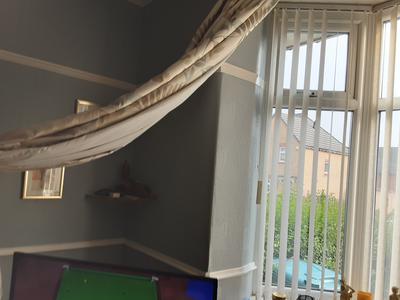 Side of the widow
Hi Lee, please would you take a look at pictures of my bay window. The windows go straight upto the ceiling and I would like a pelmet to hide the top of my curtains. I would be grateful for any ideas or advice you can give.

Regards Charmaine



Hi Charnmaine

A pelmet on your bay window would need to fix to the ceiling within your bay. I have attached an image here of the way the pelmet will look. This one is wall fixed but yours would be ceiling fixed but you get the idea.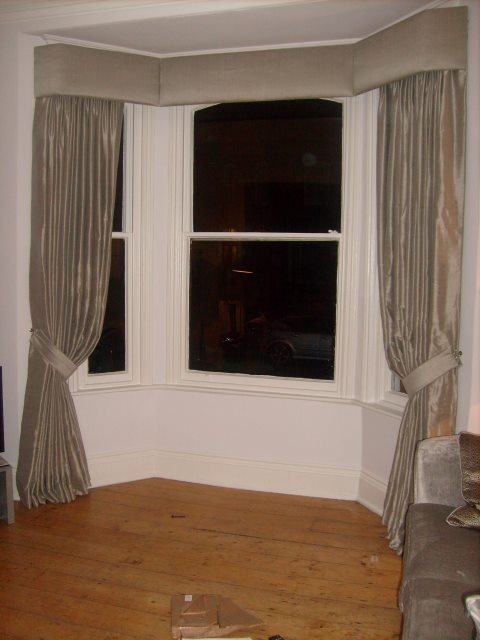 I don't know if you have seen the bay pelmets page or not. I have put a link just below. This page has a short video showing a similar pelmet and how it is constructed and fitted. The one in the video has returns out of the bay on each side. This is also an option for your window.
Bay Window pelmets
If you would like a guide to how much it is likely to cost to get one made and fitted to your window. Then get in touch with some rough sizes of your window following the front edges of your window sill.
You can send your sizes and any other info you think might be useful via the
contact form
here.
All the best
Lee